Elevate Your Senses: Latest Fragrance Insights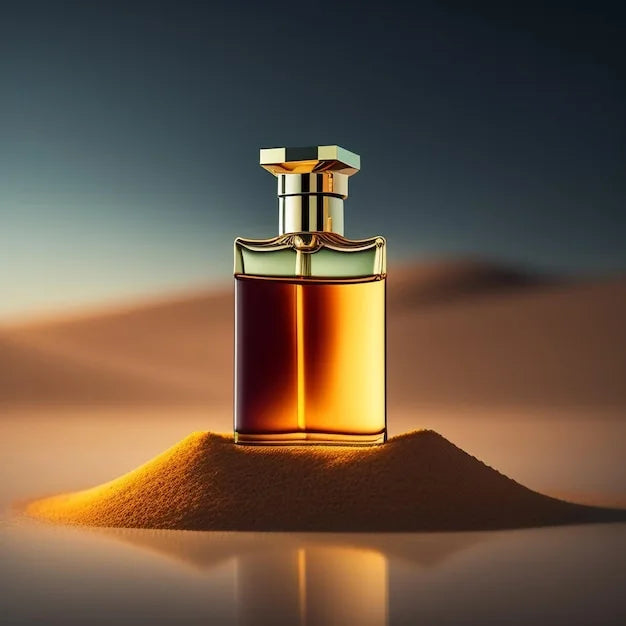 Discover your signature fragrance with us that makes you stand out.
In our busy world, where technology keeps us engaged, the desire to connect with and feel nature has awakened all over again. Perfumes and fragrances allow us to re-establish a relationship with natural things and get amused by their therapeutic qualities. It is the world of perfumery that distils the essence of nature into scents that reflect mother nature.
Perfume: Then and Now 
It all began when people in ancient Mesopotamia started using fragrances in religious gatherings and ceremonies. Egyptians and then Greeks also believed a relation existed between scents and gods. For Europeans, perfume was the other name for royalty and wealth. From the 17th century onward, perfume enjoyed experiences as art, an industry, and ultimately a way of expression.
Over time, perfumery has evolved through cutting-edge technologies that combine natural fragrances with man-made synthetic fragrances to present a diverse array of smells. It is rightly said that perfume is like a new dress; it is quite simply marvelous. Today, it is believed that one is only dressed well if he is wearing perfume.
Let us help you find good reasons why you are here for a perfume:
You want to smell good. As a good smell uplifts your mood and brings a smile to your face, we suggest you want to smile, too. On some busy days, you want to feel shower-fresh with a fragrance such as daisy. While going for a meeting or job interview, you would like to test what is proven - that favourite scent calms you by reducing stress. Or you may want to re-live a moment saved in your memory bucket.
Collecting Perfumes - Share your Journey with ScentSamplers
We understand that collecting perfumes is not just a practice but a passion pursued by a person with emotions. The collection represents your aura, dreams, and memories in those bottles of scents. As they say, Perfume is the art that makes memory speak. At Scent Samplers our wide range of available aromatics and commitment toward sample sizes showcase our sincerity with those emotions. Our platform has the essence of the experience gained while exploring the fragrance niche to discover the gems that lead to the preparation of ever-lasting and mesmerising scents. 
The Fragrance Notes
It is acknowledged here that understanding fragrance notes is essential for understanding aroma profiles and better selection. A harmonious blend of notes gives perfume a unique identity and smell. At Scent Samplers, we have various scents, each suitable for a particular occasion or your mood. First, our floral range of fragrances offers the notes of blooming flowers like rose or jasmine. Get your hands on woody perfumes enriched in sandalwood or cedar for warmth and depth. If you are looking for sensuality, then we have blends of vanilla, spices, and wood available.
Decanting with ScentSamplers 
A decant is a small bottle or vile containing a fragrance. They are used while travelling or topping up the smell you are already wearing. At Scent Samplers, decants are serving as a cost-effective solution for enthusiasts trying to collect high-end perfumes. Spending on an expensive perfume bottle without experiencing its suitability for you is challenging. Testing a sample is the best way for future purchases. We have a range of sample sizes from 1ml to 10ml to allow you to experiment with the joy of various scents.
Latest Perfumery Trends:
The fragrance
Light aquatic and perfumes enriched in essential oils have remained in the limelight for a while, but now brands and consumers seem to shift towards strong floral and musky smells that stay longer. Grab TomFord Rose Prick
The way we wear it
Recently, brands started infusing their scents into body lotions and hair products. From shower gels to body lotions and hair sprays, everything is transforming into a scent but in an unconventional way. Fragrance is becoming a part and parcel of beauty products. But still, the art of spritzing your favorites perfume on your neck and wrists is going nowhere.
Layering fragrances to give scent some extra features is also trending these days. Just like women mix lip colors to give it a shade that suits them the best, perfume layering also gives a sense of personalization.
Unisex Fragrances
unisex fragrances are experiencing new heights as their balanced nature tends to be more appealing. This is considered a revolution in perfumery, that gender preference has taken a back seat this time. People are more engaged in what makes them feel fresh than in what makes them think what they are. At Scent Samplers, the bestselling unisex fragrances available are Byredo Bal d'Afrique, Le Labo Santal, TomFord Lost Cherry, and Frederic Malle Musc Ravageur.
Visit us and immerse yourself in the captivating realm of fragrances. Discover the latest aromas, scents, and trends as we provide you with intriguing glimpses into this ever-evolving world.