Men's Fragrance Samples: A Comprehensive Guide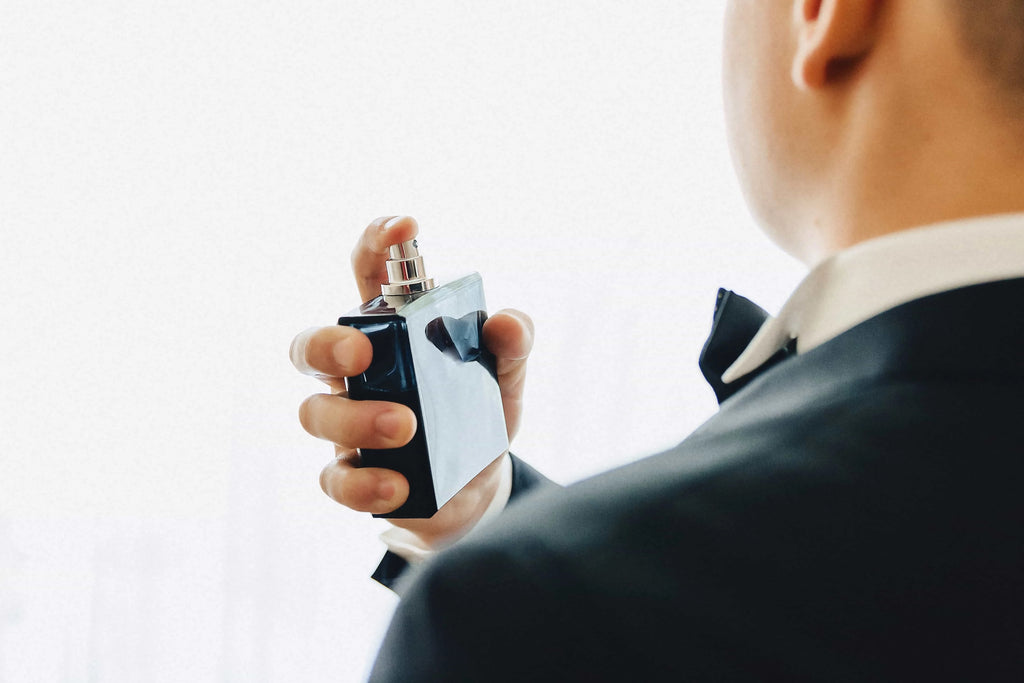 Your fragrance choice is integral to your personality. It serves as the manifestation of your masculinity and power. If the fragrance aligns with your emotions and body's chemistry, it can boost your confidence, add to your presence and evoke memorable moments.
World of Men's Fragrance
A fragrance is a bottle of liquid having a chemical composition of ingredients that releases aroma. The fragrance has become an essential part of one's wardrobe and an accessory for grooming. With unlimited perfume brands and their vast collections of fragrances available for men, selecting the ideal scent is challenging. This blog serves as a guide to the world of fragrances, introducing men to the types and families of fragrances and presenting them with the best options available to help you make informed decisions on your signature scent.
The Intensity - Types of Fragrances
Parfum is the strongest of fragrances with an essential oil concentration of up to 30%. They are the most intense and highly expensive among the types. Eau de Parfum is a solution of up to 20% essential oils in alcohol. Eau de Toilette is a solvent-based fragrance with nearly 15% of essential oils. Lastly, Eau de Cologne is a dilute solution containing only up to 3 % of concentrated oils.
Fragrance Families
There are various fragrance families depending upon the notes used in the perfumes. Some of these families are floral, fruity, oriental, woody, musk and fresh families.
The Notes
These are the ingredients that make the composition of the fragrance's smell. The top notes are the opening ones that introduce us to the aroma. The top notes exude scent from application for nearly 10 - 15 minutes. Middle or heart notes make up the core of the fragrance. While retaining the opening aroma, heart notes introduce new scents. The heart notes stay until the fragrance lasts. Base notes work as the anchorage of fragrance. They begin after heart notes have played their magic and last the longest. They usually bring about warmth and depth to the olfactory journey. 
Tips to Apply 
The best of the best fragrance would mean nothing if you have applied it wrongly. To make sure the fragrance performs well, use the appropriate application method. Perfumes work best on a clean body, so post-shower or post-shave are the best times to apply. Depending on how strong you want to go, 3-7 sprays are suggested. Spray above the collar and on pulse points like the back of the ear, neck, and wrists. 
Things to Avoid
Never go for a fragrance just because it is popular among men. Make sure it vibes with your body and mind. Try to avoid spraying randomly in space or on clothes. Save your perfume collection from intense heat and moisture.
Consider The Occasion
Your outfit is occasion-specific, so how can you use a single fragrance for all occasions? For everyday wear, you should have an easy, light fragrance that exudes freshness. For work, the scent should be motivating and intense enough to stay the whole day. For a special meet-up, use a fragrance that is excellent in leaving a strong impression and exudes a unique and luxurious smell. For events and gatherings, pick a powerful scent that makes your presence noticeable.
Our Favourite Picks For You:
Chanel Bleu de Chanel - With notes of citrus, sandalwood and cedar prominently, the fragrance is a perfect choice for any time, especially for a dinner date. 
Dior Sauvage - It opens up with a pleasant fruity and fresh smell, with mandarin, as subtle as bergamot, followed by spice and notes of pepper and lavender. It is known to boost confidence as no other fragrance does.
Aventus by Creed - Incredible smell dominated by notes of pineapple yet famous for its musky and smoky nature. Aventus Creed is an adventure that begins with a citrus burst led by pineapple notes and settles with depth and warmth.
Another 13 by Le Labo - Another 13 is a fresh and musky scent with notes of jasmine, moss and amber. It rightly deserves the praise it gets and is highly popular among men.
Eternity For Men by Calvin Klein - inspired by romance and love, the scent appeals to both men and women. It exudes a timeless blend of sage, lily, mandarin, patchouli and sandalwood notes.
Tom Ford Oud Wood - oud is one of the most expensive ingredients and is rarely found. This scent belongs to a woody family and creates a captivating warmth in the air. Tom Ford Oud Wood has notes of cardamom, vetiver, amber, tonka bean and sandalwood.
Final Word!
The fundamental principles of perfumery and the remarkable scent options stated above will simplify the fragrance journey of men and save them from extra expenditures. A fragrance is a part of your personality that has the power to leave a lasting impression. Hence, the right selection of fragrance is of paramount importance. Scent Samplers helps you experiment with sample sizes as little as 2 ml to explore the world of fragrances.