The Fragrance Wardrobe: How to Choose Different Scents for Different Occasions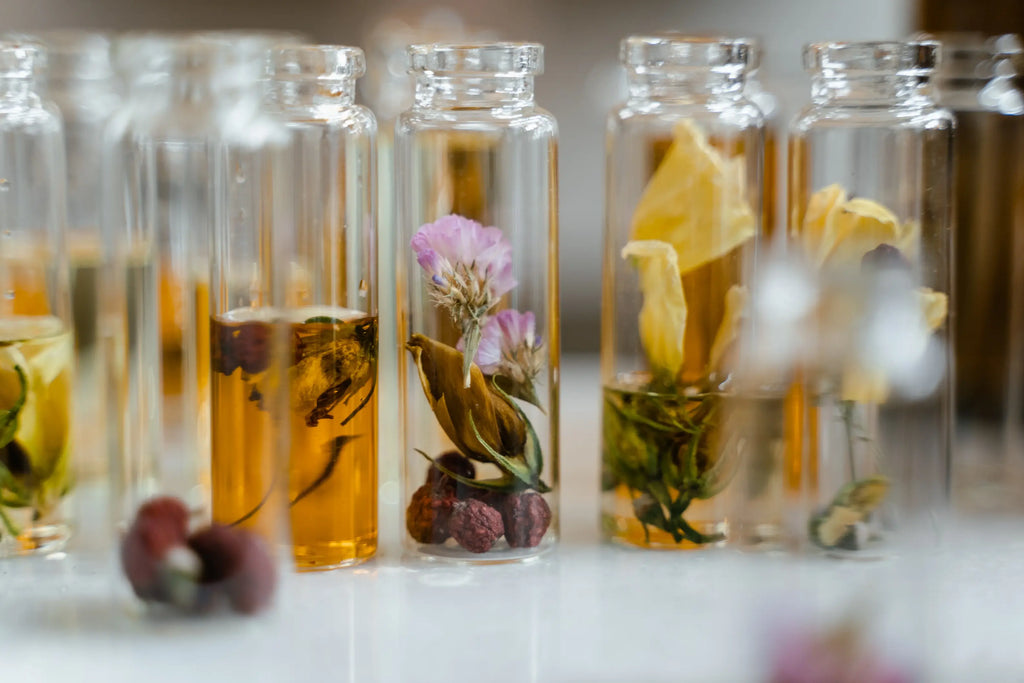 Imagine the time and effort you put into selecting a perfect pair of shoes and an appropriate dress for an occasion. So, how can you not spend the same amount of time and attention choosing a fragrance that will leave an ever-lasting impression? In the past, a person needed only a bottle of scent to smell good, whether the same everywhere. But today, a collection must have a splendid array of perfume bottles with perfect notes if a person hopes to be somewhere in the limelight. 
Fragrances serve as a vital accessory for every wardrobe. The aroma you exude creates an impression of you, impacts emotions and carries a story. Therefore, we at Scent Samplers are trying to help you create a diverse fragrance collection that offers a scent specific to every occasion. 
The Making of Fragrances
You must have an understanding of the basics of what thoughts lead to the making of a particular fragrance. The blend of top and base notes gives you an idea of how and what happens during the preparation of a perfume. Let us show you a brief guide. The top notes are the ones that release the first aroma. Though their staying time is relatively less, they make the first impression on the customer who just tested it. Manufacturers ensure that the floral and fruity top notes serve their marketing purpose well. Then comes the middle notes, the smell you exude after an hour of application and the one that lasts longer. Lastly, the base notes are the fundamentals of the perfume and balance the entire scent. You will find primarily woody notes in them to give the fragrance a strong base.
The Perfect Fragrance Wardrobe
Having a perfume wardrobe provides a multitude of advantages. Firstly, it lets you portray various dimensions of your character. Just as your outfit might differ according to the event, your fragrance selection, too, can mirror the vibe you want to carry. So, possessing a range of scents suggests you are always equipped with the ideal aroma. Secondly, a perfume wardrobe bestows personality. The right fragrance that complements the environment has the power to bring you into the limelight and leave a lasting impression.
A Different Fragrance for a Different Occasion
There are several categories: floral, citrus, woody, etc. You may need help to pick one for a specific gathering. Let us help you with that.
Elegant Fragrances for Formal Affairs
While attending a formal event like a get-together with colleagues, someone's wedding anniversary, or a meeting, go for a fragrance that makes a statement of elegance. Oriental fragrances with fresh yet deep aromas are suitable for such events. For a night function, we suggest you pick Tomford Noid Extreme, which exudes an alluring warm with base notes of amber, cardamom and vanilla.
Casual Scents For Everyday
Casual times like taking a trip with family or spending an hour with friends call for a light and fresh fragrance. Byredo Gypsy Water is a very light and appealing scent, perfect for your spring trips.Creed Irish Tweed , a vibrant combination of fresh lemon, verbena and iris, is excellent for casual occasions like hangouts with friends or family. 
Fragrance selection is challenging for enthusiasts who want to avoid wearing a wrong scent for a particular time. For work, one needs a fragrance that is not too bold or flowery but sophisticated and understated. Creed Aventus is one such example that offers confidence without being intense. It is a fruity smell with an ambitious combination of pineapple, bergamot and musk.
A section that demands the most attention. Selecting a perfect fragrance for a meetup with someone special is a lifetime achievement. In such a meeting, scent plays a critical role in deciding how long the conversation can go and in what mood. That aroma also influences the memory you take home. Warm, spicy and sophisticated picks from Tom Ford can save your day, such as Tuscan Leather
Make sure to have a fragrance wardrobe with a variety for changing seasons and weather. Spring and summer demand aquatic, fresh citrus scents, while winter goes well with warm and woody fragrances. Creed Irish Tweed is a perfect pick for spring. For a cosy evening in the fall, we suggest you have Baccarat Rouge 540 , a luxurious blend of amber, jasmine and opulent saffron. An exotic fragrance of TomFord Oud Wood fits autumn sunsets. 
Final Word: 
We advise you not to get stressed over perfume selection. Get to know your scent profile, the notes that appeal to you and the scents that uplift you. Once you are done with your perfume wardrobe, associating fragrances with specific occasions becomes too easy. Never mind trying new fragrance samples available at Scent Samples.